Rachel Alexander
Attorney & Mediator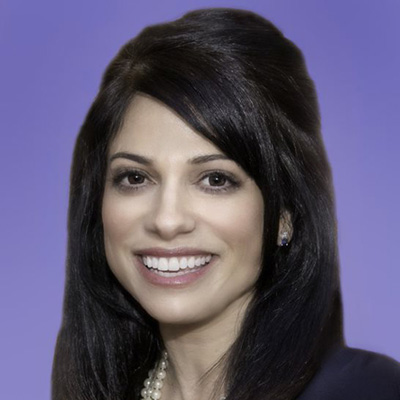 Rachel Alexander, Esq., CFP* is a Professional Divorce Mediator and Family Law Attorney, Admitted to the Bar of New York, New Jersey, and Maryland, With Thousands of Hours of Experience.
More than Just Mediation
Rachel's extensive training in mediation and related disciplines, as well as her own experience of divorce, inspires her compassion for others. Her approach is shaped by humility, warmth, and a commitment to humanizing the legal process. She is truly on the side of her clients. Concentrating on mediation from the beginning of her legal career, Rachel participated in Cardozo's highly acclaimed alternative dispute resolution curriculum. Her mediation training commenced with a year-long clinic and continued with multiple mediation certification training in New York and New Jersey, advanced studies, workshops, and conferences.
Informed by her studies at Columbia University School of Social Work, Rachel brings her knowledge of subjects including family systems, early childhood development, personality formation and disorders, and the effects of crisis and trauma to her practice.
The therapeutic and psychological elements of mediation are integral in working with families. As such, Rachel is an avid student of these complementary disciplines, completing a two-year certification training in Focusing Oriented Therapy from the International Focusing Institute.
Unique Approach to Mediation and Divorce
Founding the Alexander Mediation Group in 2008, Rachel approaches divorce by prioritizing the integrity and well-being of the individuals and families she serves.
Schedule a complimentary initial consultation.
Even today divorce requires overcoming the societal preference of staying married. Not only does it take tremendous courage, it also evidences tremendous suffering. Divorce usually comes only after exhausting all other options. Divorcing people are in pain, and deserving of friendliness and support.
Clients are treated like invited guests. Being the expert does not relieve the professional of humanity and humility. Replacing formality with hospitality, Rachel's goal is to restore participants' integrity and control.
The legal procedure can feel threatening and overwhelming — this is another area that is simplified and right-sized. Rachel's approach is transparent and egalitarian. While conforming to legal requirements, she removes the rough edges and frightening bits, reducing legalities to the administrative necessities, and making that digestible as well.
Divorce is treated as a reorganization of a family, not a destruction of it. The family is supported in redefining itself in order to become a healthier unit.
The rights of the children, their developmental needs, and the unending obligations of parenting are all held in the highest regard.
Listening fully to clients and honoring what is occurring with them, both externally and internally, is central to how Rachel practices mediation. By respecting her clients' experiences, priorities and values, she helps them tailor solutions that work for them.
A Commitment to You & Your Wellness — Free Monthly Support Group
Isolation is one of the most painful aspects of divorce. Its antidote is in the coming together with others where you can identify and belong. Support is fundamental. Alexander Mediation Group encourages people to explore and ultimately secure a variety of resources. For its part, AMG offers a free support group, running monthly for over 5 years.
Unable to locate such a group during her own divorce, and wishing to spare others the experience of this dearth by forming this support group.
If you're struggling with an impending divorce, know that you are not alone—we're here to help you to the other side. Click here to set up a consultation with one of the most experienced professional divorce mediators or family law attorneys in NJ and NY.

I'm not preoccupied with the facts. I'm in service to the truth. What I mean by "truth" is the experience that has affected the person – what moved or hurt or healed him – what happened to and for him. I don't care about revisiting history to get to a version that is scrubbed clean, corrected, pounded out or stretched across a board for examination– warring versions of the past are unnecessary and uninteresting to me.
Each of us has her own version of whatever occurred because she has processed it through herself. Her Self. That's what happened, or that's not what happened, is secondary to what happened for the one. The specific and authentic experience of the one belongs to the realm of humanity and eternity, the place of love and possibility – the place where we are really alive and maybe the place where we are always alive in some form.
~ Rachel Alexander
Focusing, an Exciting Therapeutic Modality
This therapeutic modality was developed through collaboration between psychologists Carl Rogers and Eugene Gendlin. It began through researching extensive data on talk therapy patients, asking the question of "Why did certain individuals get better from talk therapy while others failed to benefit after years of consistent treatment?
What they learned was that the clients who improved had something in common. A process. This process was analyzed and broken into teachable steps, making them available to anyone who wanted to learn. Practitioners are trained in comprehensive and profound listening, relating, and keeping company with clients in a new way. All of this enables practitioners to avail themselves to clients and process in a way that encourages healing change can occur. And it can occur in the present moment.
Click here to learn more about focusing and the Focusing Institute.
Background and Education:
Benjamin Cardozo School of Law at Yeshiva University, Juris Doctor

Kukin Program for Conflict Resolution, a one-year mediation clinic, competitively selected;

Co-founded ABA-accredited Alternative Dispute Resolution Society;

Co-created Introduction to Conflict Resolution program for children)

Vanderbilt University School of Law in Nashville, TN (visiting student year three)

Columbia University School of Social Work, course work and field placement

The Actors Studio, MFA

Barnard College of Columbia University, BA In English Literature, magna cum laude

International Focusing Institute, Certification as Focusing-Oriented Professional and Focusing-Oriented Trainer
Professional Accomplishments:
Of counsel to Gruber Colabella Liuzza and Thompson (beginning June 2017)

Member of the Bar (New York, New Jersey, and Maryland)

New York Certified mediator

New Jersey Court approved family mediator and mentor

International Focusing Institute, Certified (2017)

The Center for Mediation Solutions, Director (beginning 2011)

Northern New Jersey Focusing Trainers, member

New York Metro Focusing, Planning Committee (Beginning 2017)

Felt Sense Conference, Planning Committee (2019)