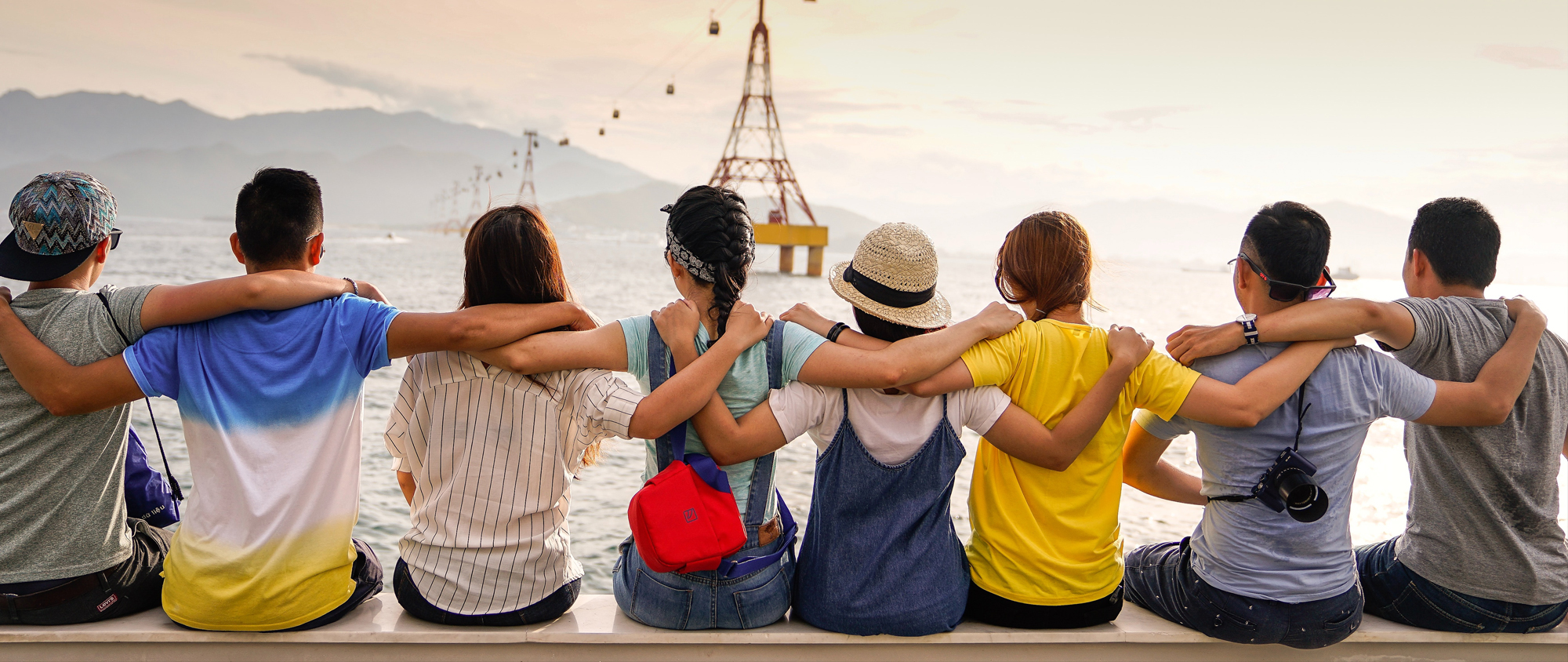 Monthly divorce support group open to clients and community. This group is open to anyone, who wants to come together with other people, in a very solution focused, positive environment, where the emphasis is compassion towards oneself.
Alexander Mediation Group in collaboration with Sharon Buck, Licensed Clinical Social Worker/Therapist, is pleased to announce a solution-focused peer support group, meeting the first Monday of every month.
This group is open to anyone currently struggling with divorce-related issues. Whether in the midst, on the verge, or ten years out of a divorce and experiencing related problems such as communicating with your ex-spouse, co-parenting or financial entanglements, this meeting may provide the support you have been looking for.
Facilitated by Rachel Alexander, ESQ, FOP, CFT the peer support group will be a confidential place to openly discuss divorce-related problems and receive feedback from others who have managed similar situations.
The floor will be open to any appropriate topics that are causing distress or concern to participants. This meeting is free of charge and open to the community, however, in order to maintain group integrity an RSVP is required.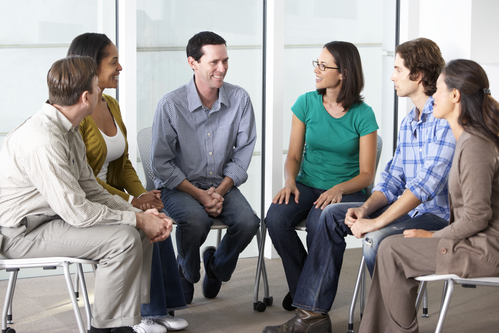 Call (908) 832-2305
First Monday of every Month
From 7:00-8:30 pm
Saint Mark's Episcopal Church
9 East Main Street
Mendham, NJ 07945
Please park in the lot behind the church and enter through the side door closest to the parking lot. The meeting room is immediately on the left.
Help is on the way!
Disclaimer: The purpose of this group is for peer support only. This group is not a forum for legal advice nor will attendance at one or more groups establish an attorney/client relationship between any participant and Rachel Alexander or Alexander Mediation Group. The purpose of the group is to address a perceived need in the community and is not a solicitation for legal services.
Click here to check out the AMG Divorce Support Group in NJ —> NJ Divorce Support Group on Meetup
Saint Mark's Episcopal Church
9 East Main Street
Mendham, NJ 07945
Alexander Mediation Group offers a free monthly divorce support group open to the community (i.e. everyone!) specifically serving New York the Hamptons, Long Island, New York and New Jersey – via Zoom!
This divorce support group in NY & NJ is open to those currently struggling with divorce-related issues. Whether in the midst of divorce, on the verge, or ten years out of a divorce, this group is a resource for anyone experiencing divorce-related problems. Issues discussed are tailored to the needs of participants. Topics include issues surrounding custody and co-parenting, communicating effectively with ex-spouses, and managing ongoing financial entanglements. However, in our open format we also discuss topics relevant to current events – both personal and global – such as isolation during the pandemic, building social support networks post-divorce, reconnecting with one's self, interests and passions, and understanding and preparing for upcoming legal events.
When navigating the rough and unfamiliar terrain of divorce, it's important to be accompanied by both fellow voyagers and expert guides.
Our Divorce Support Group In New York & New Jersey Is Facilitated By Professionals
Confidentiality
Facilitated by Rachel Alexander, Esq., CFP (Certified Focusing Professional), this peer support group is a confidential place to openly discuss divorce-related problems and receive feedback from Ms. Alexander, guest professionals in law and related fields, and other group participants who have dealt with similar situations.
The Trouble with Divorce
Although divorce is no longer uncommon, it is still often an alienating and isolating experience. Marriage continues to be associated with social structure and status, financial security, and belonging. Even when a marriage is ending for good reason, divorce is often disconcerting and disorienting. The loss of not only the marital relationship, but all that surrounds it and is defined by it, can be profoundly unsettling.
Would I Benefit from the Divorce Support Group if I'm already in Individual Therapy?
Aloneness is best mollified by coming together in a group — that is one of the reasons we believed a divorce support group in NY & NJ was necessary. In a divorce support group, listening and sharing with others in similar circumstances can be constructive and normalizing. Constructive in that problems are discussed and addressed and practical information and advice are shared. Normalizing to be among others who are having similar life challenges and responses to them; normalizing to understand and be understood.
Participating with others in an inclusive, friendly and accepting atmosphere provides a particular experience that most people find healing. Participants gain an empirical knowing of how very unalone they are. Coming together in this way, isolation is shattered, and the sense that one's experience falls outside of the norm is quickly diminished. Regardless of what is shared, others nod in recognition, identification, often moved to share encouragement, input and of course, support. The compassionate nourishment of others accelerates the healing process. While our support group is by no means a substitution for individual therapy, it offers something different, that can be a helpful adjunct to both therapy and other therapeutic modalities, and is intended to be utilized in conjunction with regular, ongoing support tailored to an individual's needs.
You Can Get Support In This Unique Divorce Support Group That Family Members Often Can't Provide
While some people are blessed with supportive family and friends, many find that their ordinary support systems fall short when it comes to their divorce. Sometimes even a substantial support system feels insufficient when it comes to the overwhelming, ongoing crises presented by divorce. Certainly, the more comprehensive and multifaceted your support group, the better. However, in order to sufficiently address divorce-related issues, and the complex emotional, even traumatic life event, most require the addition of a professional, therapeutic component to their support system . A support group offers a therapeutic, helping community – the group itself offers one curative component of the healing process.
Regardless of how plentiful (or wanting) your available reinforcements seem, having additional support during this time is always advisable.
When you feel supported, you are more able to make grounded decisions and give more to those who depend upon you. This makes finding a divorce support group in NY & NJ even more critical.
Sharing concerns, feelings and experiences in a confidential, open, non-judgmental environment can be productive—it can help you alleviate isolation and increase perspective and hope.
How Our Divorce Support Group In NY & NJ Works
Our solution-focused group emphasizes problem solving and compassion towards oneself and one another. The floor is open to relevant topics that are causing distress or concern to participants.
Our groups begin with a Focusing style attunement, much like a grounding meditation, lasting about 5 minutes. This simply provides the opportunity for participants to settle into themselves and the group with greater awareness and inner presence. This enables them to participate in the group with greater relaxation and mindfulness, practice some relaxation and inner-attending, and centering in their bodies. It provides a transition from what they were doing before to what the next 80 or so minutes will contain.
All are welcome to attend the meeting and discover fellowship amongst understanding members of the community. Participation can be an excellent way to practice self-nurturing and self-care, and remind us that this behavior is not only acceptable but required!
This divorce support group in NY & NJ is free of charge and open to the community; in order to maintain group integrity, an RSVP is required.
---
Meeting Details
When:
Meetings are held on the first Monday of the month (when that falls on a holiday, that meeting will be held the following Monday). A meeting schedule follows.
7-8:30 PM EST
Schedule:
Please note upcoming meeting schedule so you can mark your calendars in advance!
2023:
January 9
February 6
March 6
April 3
May 1
June 5
July 10
August 7
September 11
October 2
November 6
December 4
Where:
Conducted Online via Video Conference, Using Zoom. Zoom Is Excellent Video Conferencing Software that Is Easy to Use.
Before the Call:
Install Zoom by clicking here.

At the time of the meeting, all you need to do is click on the link you received via email and the meeting will start for you.

Please choose a private quiet place for our meeting. Use earphones if possible.

Prefer not to be on video? You can turn off your camera. If you cannot join by computer, you can use your smart phone to join the meeting or simply call in by phone.

Sign up for the support group email list here to receive the AMG monthly reminder emails and Zoom links to attend meetings.

If you have not received the link, please contact Rachel at 908-310-3397 as soon as possible and before 6:30pm on the night of the meeting.